See on
Scoop.it
-
Parenting 101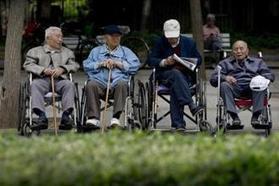 BEIJING (AP) — Mothers and fathers aren't the only ones urging adult children to visit their parents. China's lawbooks are now issuing the same imperative.

New wording in the law requiring people to visit or keep in touch with their elderly parents or risk being sued and facing penalties came into force Monday, as China faces increasing difficulty in caring for its aging population.

It remains to be seen how much the amended law changes the status quo, however. Elderly parents in China already have been suing their adult children for emotional support, and the new wording does not specify how often people must visit or clarify penalties for those who do not.

In the first ruling since the new wording, a court in the eastern Chinese city of Wuxi ordered a couple to visit the woman's mother or face possible fines — and even detention.
One of the drafters, Xiao Jinming, a law professor at Shandong University, said the new law was primarily aimed at raising awareness.
See on boston.com